ベストウエスタンバルモラルモーターインは、タスマニア南部のホバートから車で10分のグレノーキーにある快適で質の高い手頃な料金のモーテルの宿泊施設です。 ベストウエスタンバルモラルモーターインには、楽しい社内ライセンスレストランがあります。全室に専用バスルーム、紅茶/コーヒーメーカー、ヘアドライヤー、無料Wi-Fi、薄型テレビがあり、ディナーと朝食にはルームサービスを利用できます。 すぐそばには、ホバートとロイヤルホバートショーグラウンドのトップショーやトレードイベントの会場であるダーウェントエンターテインメントセンターがあります。タッターソールズパークの近くのエルウィック競馬場には、毎年恒例のホバートカップや数十回の定期的なレースミーティングなど、定期的なペーシングやグレイハウンドレースが開催されます。 モナ博物館を訪れて、展示品を探索したり、ブドウ園ツアーをしたり、ワインの試飲をしたり、ムーブリュービールを試したり、現代的なレストランの1つで食事をしたりできます。 多くの植民地時代の砂岩の建物があるホバートの歴史的なウォーターフロント地区を探索し、サラマンカプレイスのギャラリー、ブティック、カフェ、レストランを訪れてください。 さらに遠くには、歴史的なリッチモンドの村、日当たりの良い東海岸、タスマン半島とポートアーサーの美しさ、ダーウェントとフオンの谷、そして南西の荒野の不思議があります。
Does not cater for people with access needs.
ROOMS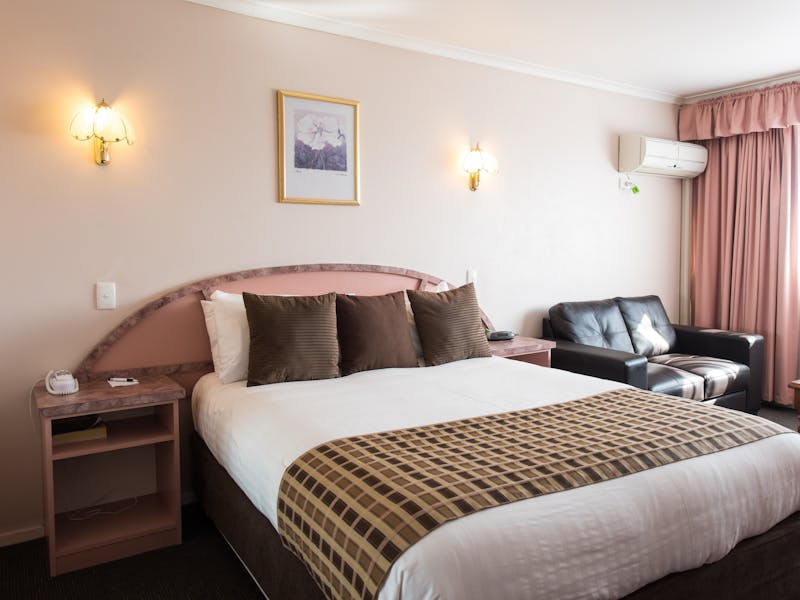 Ensuite room
This room type contains a queen bed with a flat screen television, ensuite bathroom, coffee and tea making facilities, sofa or chairs, free Wi-Fi internet, reverse cycle air-conditioning and mini bar. A great value room.
2
Ensuite room (Superior)
This room type is a newer style room with queen or king bed, mattress topper, doona bedding and quality furniture. Free wireless internet. Sofa, table and chairs. A very comfortable modern room with all the facilities necessary for work or pleasure.
2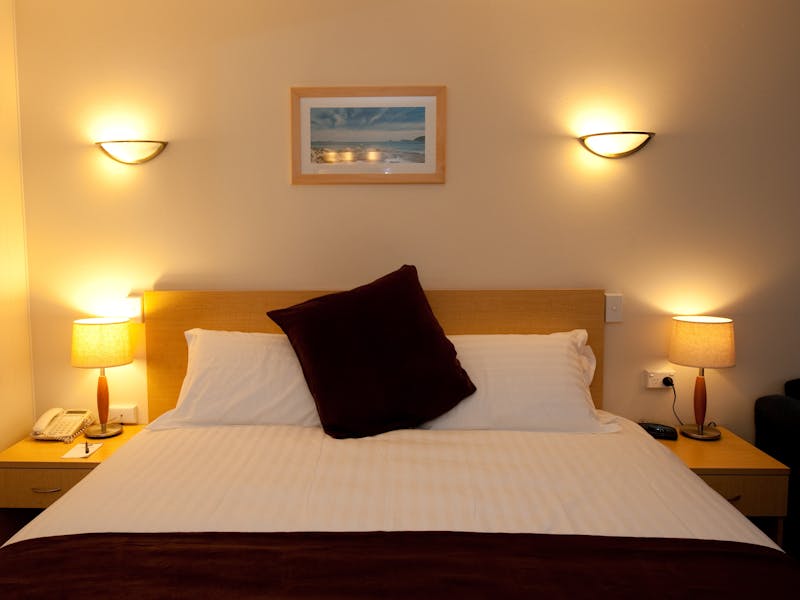 Ensuite room (King Executive)
This room type has been recently refurbished with quality fittings and fixtures, king size bed with mattress topper and doona style bedding, flat screen television, table and chairs, free Wi-Fi. A spacious room to relax in and enjoy a great night's sleep.
2