比肖夫酒店(Bischoff Hotel)为您提供了在塔斯马尼亚西海岸瓦拉塔(Waratah)上舒适、友好和家常乡村风格的住宿条件。 比肖夫酒店拥有三间套间客房,其中一间包括一个水疗中心,还有其他 15 间标准房间,都配有公共浴室设施。 所有房间都有电热毯和暖气设备。 配有公共酒吧、餐厅、客人休息室和烧烤设施。 比肖夫宾馆外,可以观看到小镇瀑布的绝佳景观。 它是探索西海岸许多景点的理想基地,并且是摩托车爱好者、丛林健行者、高尔夫球爱好者和垂钓爱好者的天堂。 比肖夫宾馆于 1902 年建于塔斯马尼亚瓦拉塔(Waratah)。 瓦拉塔在 1800 年底到 1947 年间拥有 世界上最丰富的锡矿(比肖夫山)。
Disabled access available, contact operator for details.
ROOMS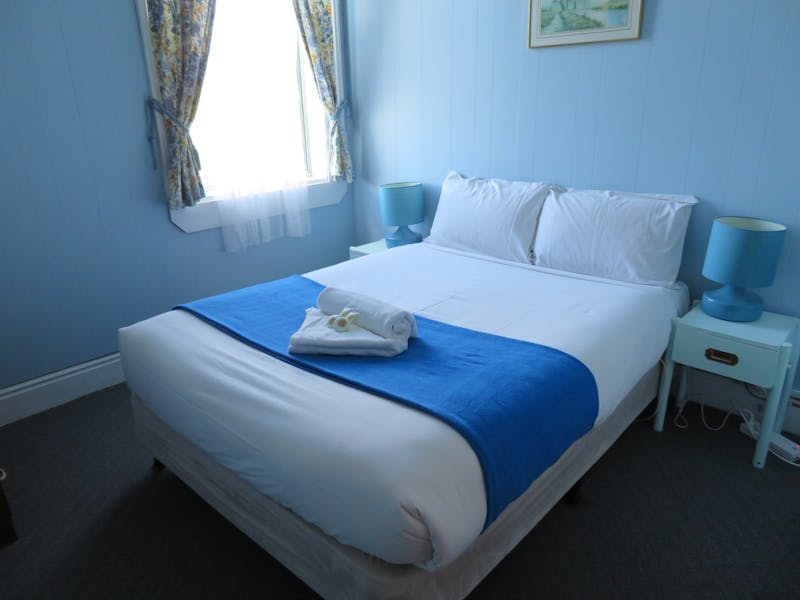 Standard Room
Typically a Standard Room contains one or more beds but does not have ensuite bathing and toilet facilities. Guests normally share these facilities.
28
Ensuite Room
Typically an Ensuite Room has bed/s and own bathing and toilet facilities accessed from within the room.
8
优质旅游认证