Le Beauty Point Waterfront Hotel propose un hébergement en motel avec salle de bains à Beauty Point, dans le nord de la Tasmanie. L'hôtel propose différentes options d'hébergement pour une à cinq personnes par chambre. Des lits queen et king-size sont disponibles. Les équipements des chambres d'hôtel comprennent une station de café et de thé, un accès Internet et une blanchisserie réservée aux clients de l'hôtel. Il y a des vues sur l'eau de toutes les chambres. Admirez les yachts sur la marina du yacht club voisin, promenez-vous le long du front de mer ou détendez-vous sur la plage. Laissez-vous charmer par le village suisse de Grindelwald et les délicieux gâteaux et chocolats suisses. Au Grubb Shaft Museum de Beaconsfield, explorez l'histoire de l'extraction de l'or. Après une longue journée, profitez de la salle à manger en plein air du Waterfront Bistro. Sirotez un verre de vin de Tasmanie haut de gamme au fur et à mesure que l'activité maritime se déroule. Avec Seahorse World, l'Underwater Diver Training Center et l'Australian Maritime College à proximité, il y a beaucoup à découvrir. Situé à quarante-cinq minutes en voiture (60 km) de l'aéroport de Launceston, l'hôtel offre une vue panoramique sur la rivière Tamar.
Disabled access available, contact operator for details.
ROOMS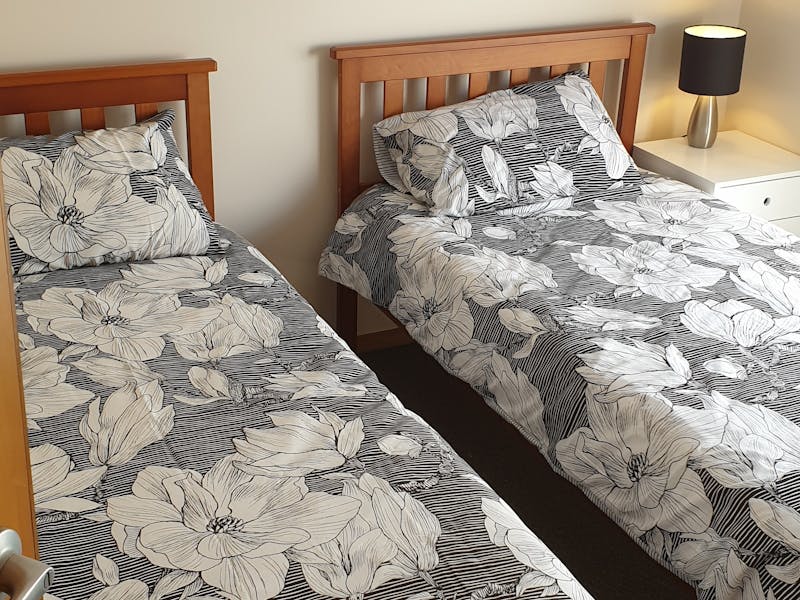 Ensuite Room
Typically an Ensuite Room has bed/s and own bathing and toilet facilities accessed from within the room.
29