Woolmers Estate offers colonial accommodation across six self-contained cottages in Longford, Tasmania. Built in the 1840s, the cottages range from one to three bedrooms and can accommodate between two and six guests. Four Free Settlers Cottages have been designed to appeal to groups of friends travelling together, couples and independent travelers. These cottages are in blocks of two with doors that may be opened to interconnect them if required. Each cottage has a wood burning heater plus electric heating and a self-contained kitchen. The cottages were once home to tradespeople who worked on the estate. Woolmers Estate is a significant example of a 19th century rural farm settlement in Australia. Wander around the extensive grounds, colonial buildings and the Rose Garden. Soak up the atmosphere of a bygone era and take a guided convict tour or guided tour of the main homestead. This splendid homestead has family collections, original furniture and memorabilia. Located an easy 25 minute drive south-west of Launceston (24 km), the estate gives a unique insight into early colonial life.
Does not cater for people with access needs.
ROOMS
Gardeners Cottage
The Gardeners Cottage, built in the Gothic style, adds a picturesque element to the landscape is a single level cottage. The cottage has a fully self-contained kitchen, sitting room with wood burning heater, bedroom with Queen bed and bathroom and looks out over the Norfolk Plains to nearby Longford.
2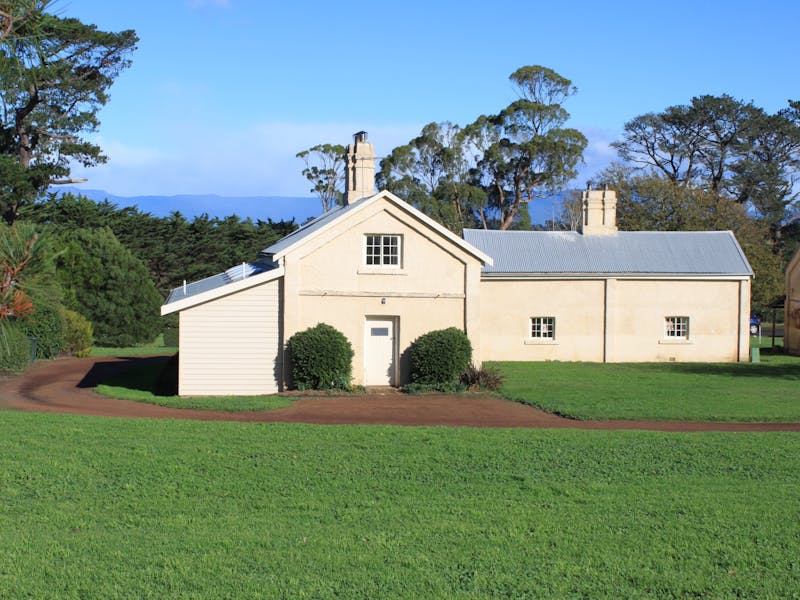 Free Settlers Cottages
The four Free Settlers Cottages were built in pairs, possibly by convict labour, c.1840's when the estate was at its most active. The name of each cottage reflects a trade (Blacksmith, Cooper, Orchardist and Shepherd) of the Free Settlers they may have housed. The cottages appeal to couples and groups of friends traveling together. Similarly furnished, each cottage has a bathroom containing a shower, bath and laundry facilities, self-contained kitchen and a mezzanine bedroom in a king or twin configuration.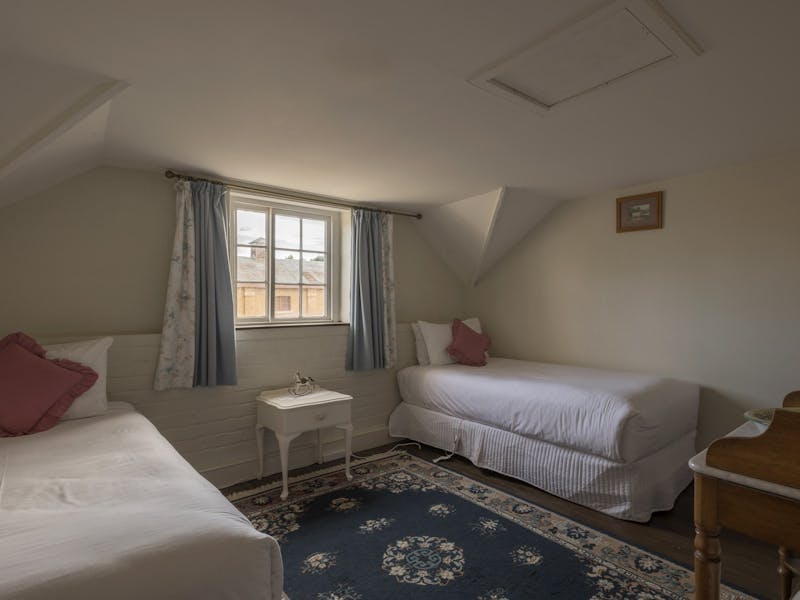 Coachmans Cottage
Coachmans Cottage was built to house the coachman and his family who lived and worked on the estate and is located on the boundary of The Rose Garden. The cottage consists of three upstairs bedrooms sleeping up to six people. The ground floor has a comfortable sitting room with wood burning heater, bathroom with laundry facilities and separate toilet and self-contained kitchen.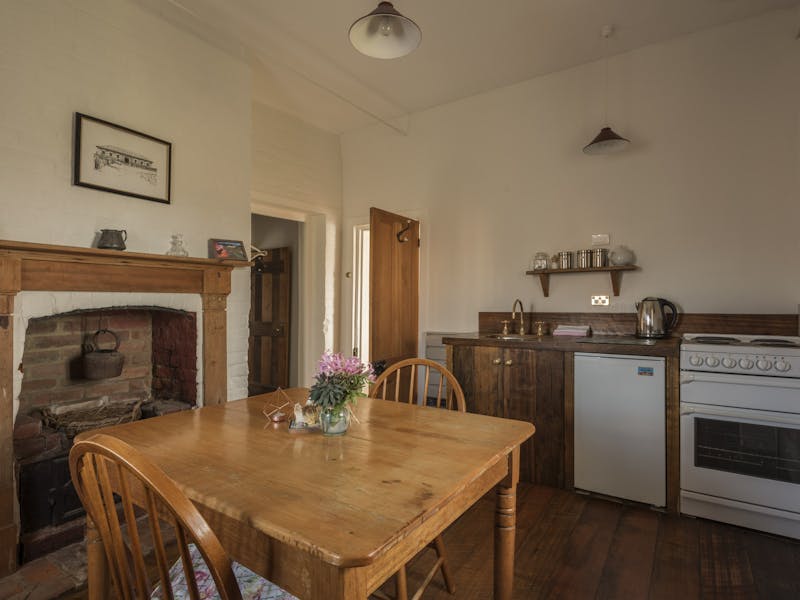 Heritage Heartland Escape
Woolmers Estate's 2021 Heritage Heartland Escape has been designed to offer a rare and unique experience of simpler times where guests can stay in one of our convict era cottages within the fabric of the UNESCO World Heritage Listed Convict Site. The 1840s cottage comes with a queen bedroom and cosy sitting room. Self-contained kitchen and sympathetically designed modern bathroom facilities provide all of the modern amenities guests could wish for while experiencing this slice of history. With both wood-burning heater and electric heating, the cottage provides a nice cosy sanctuary during the winter months. The Heritage Heartland Escape experience package includes two nights' accommodation for two, plus and all the supplies needed to prepare a hearty farmer's breakfast in this self-contained cottage kitchen. The package also includes entry to the grounds, gardens and outbuildings plus a series of carefully curated self-paced experiences that will provide an immersive journey through time.
2