El Bischoff Hotel es un edificio de estilo de la Federación Eduardiana catalogado como patrimonio, construido en 1909. Se dice que es el único hotel en el país con vistas a la cascada, debe experimentar la magnificencia de la cascada en persona. Waratah es un pequeño y pintoresco pueblo establecido originalmente en 1871 como un pueblo minero de estaño cuando se descubrió que el estaño abundaba en Mt Bischoff. Debe agregar Waratah a su itinerario y visitar el Hotel Bischoff, donde puede acceder a alojamiento, restaurante, bar y tienda de botellas bellamente decorados. El Hotel Bischoff está abierto los 7 días de la semana desde las 10 a. m. todos los días.
Disabled access available, contact operator for details.
ROOMS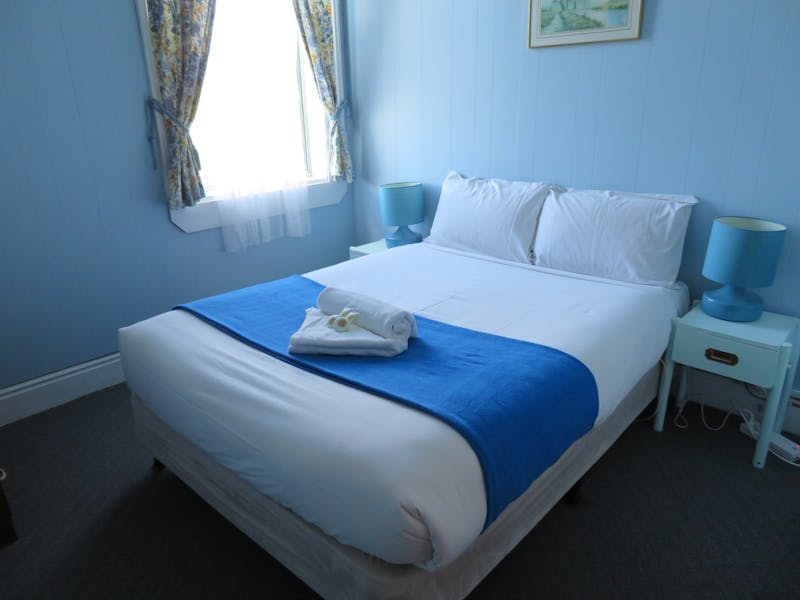 Standard Room
Typically a Standard Room contains one or more beds but does not have ensuite bathing and toilet facilities. Guests normally share these facilities.
28
Ensuite Room
Typically an Ensuite Room has bed/s and own bathing and toilet facilities accessed from within the room.
8
Calidad de turismo de Acreditación