Boscobel, construido en 1885, ofrece alojamiento de lujo con alojamiento y desayuno. Las cuatro habitaciones han sido renovadas a un alto nivel con nuevos baños en suite. Algunas habitaciones tienen televisores inteligentes y wifi gratis disponible en todo el establecimiento. Hay 2 habitaciones queen, una king y una habitación twin/king. Boscobel puede acomodar hasta 8 personas. Los huéspedes están invitados a disfrutar de la sala de estar y relajarse en el salón acristalado. Los espléndidos jardines cuentan con robles históricos y muchas plantas aromáticas y coloridas. El desayuno se sirve en el comedor formal y cuenta con productos locales y orgánicos. Una cocina equipada con refrigerios y suministros para preparar bebidas calientes. El puerto de cortesía está disponible para los huéspedes. Boscobel está en la ciudad de Ulverstone; el río, las playas, los restaurantes y los cafés están a poca distancia a pie. Ulverstone es una base central para explorar el noroeste de Tasmania. Cradle Mountain, Leven Canyon, Table Cape y Nut at Stanley son solo algunas de las posibles excursiones de un día desde Boscobel. Andar en bicicleta en la carretera o en los senderos para bicicletas de montaña también es una buena manera de explorar el hermoso campo y la costa, y Boscobel es un negocio amigable con las bicicletas que ofrece almacenamiento seguro para bicicletas, algunas herramientas y un soporte para bicicletas.
Does not cater for people with access needs.
ROOMS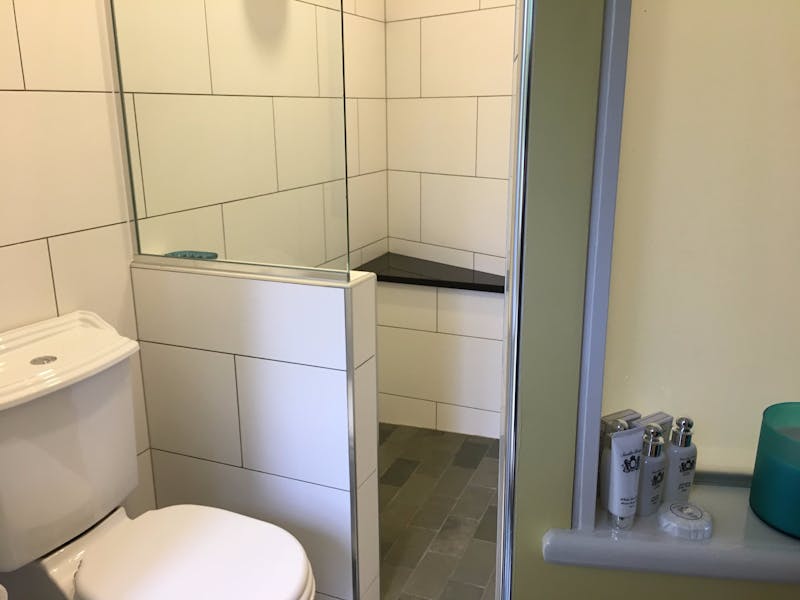 Room 1: The Adelaide
Adelaide Spencer was the lady of the house in 1885. This room features a very solid four post Queen Bed with electric blanket and organic cotton linen. The polished baltic pine floors and a decorative fire place create a relaxed ambience. The bathroom is modern with a large luxurious shower and under floor heating. The room has a balcony and lovely views of the garden.
2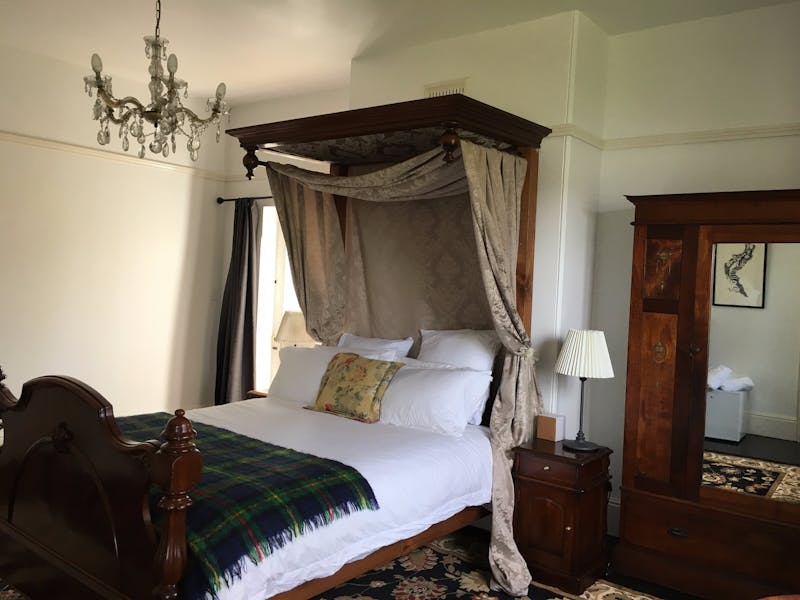 Room 2: The Royal Oak
Our most luxurious room features a queen size bed with views of the river and town. The large desk is perfect for the business traveller along with ample storage. Guests can relax on the balcony and enjoy the garden view or log in to their favourite shows on the smart TV. There is a shared kitchenette equipped with supplies for tea, coffee and snacks. The bathroom has beautiful views and you can relax in the claw foot bath under the chandelier.
2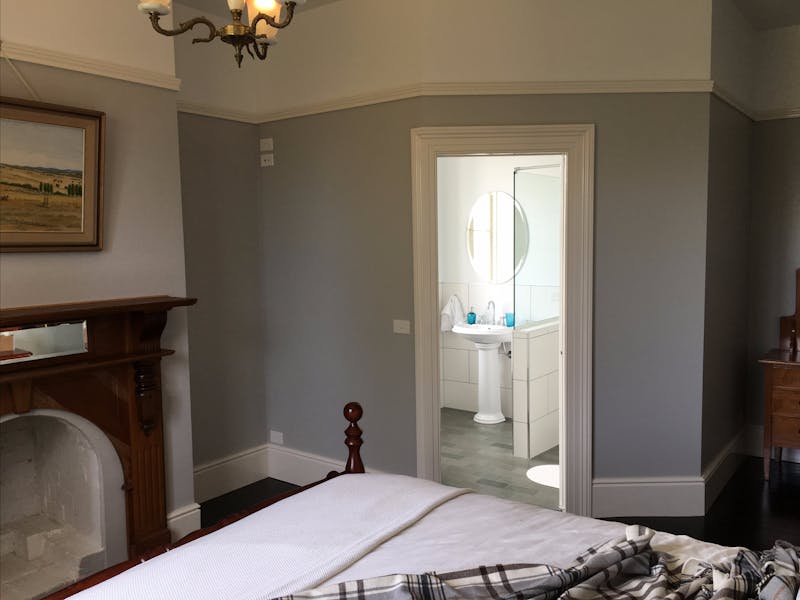 Room 3: River View
This delightful airy room has views over the garden to the river and Ulverstone. The Queen size bed is luxuriously comfortable with an electric blanket and organic cotton sheets. The fireplace features and electric fire and the modern bathroom is light and spacious with under floor heating. Guests are able to make tea and coffee in the shared kitchenette nearby.
2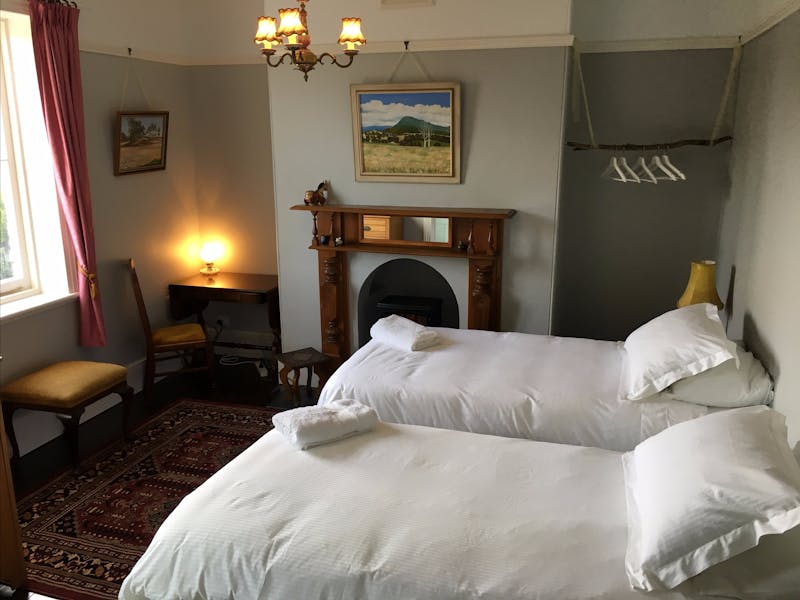 Room 4: Kenner and King
Kenner and King were the first and last builders of Boscobel. King won the 2017 Master builders award for his work at Boscobel. The twin room features two single beds with lovely warm doonas and wool blankets. These can be converted into a King size bed on request. There is an antique desk and lamp and lovely views over the garden. The new en-suite bathroom is light and spacious with under floor heating. The fireplace features and electric 'fire' that is not only attractive but will keep you warm.
2
Calidad de turismo de Acreditación