Ballachulishは、10エーカーのブティック野菜農場であり、クレードルコーストテイスティングトレイルの便利な場所にある自炊式の別荘です。タスマニア北西部の絵のように美しいフォース村の上の丘の上に完璧に位置しています。周囲のパドックや西側の山々のすべての窓からの壮大な景色と、家を囲む素敵な古い庭にあなたは喜ぶでしょう。 家は孤立することなく最大限のプライバシーを提供し、フォースビレッジから車でわずか数分、デボンポートから車で7分です。 農場は多くの観光スポットに近く、一部は車で5分ほどの距離にあります。つまり、ドンリバー鉄道で、壮大なクレイドル山国立公園まで車で1時間強です。 バラチュリッシュは完全に高水準に改装され、7人が眠ります。クイーンベッド2台とダブル/シングル二段ベッドをご用意しております。 キッチンは家の中心地であり、すべての新しいトップレンジの電化製品で調理するのが楽しいです。美しい庭園の景色を眺めることができます。 家には、3台のテレビ、サウンドシステム、ワイヤレスブロードバンド、すべての部屋のヒーター、プリンター付きの小さなオフィスエリアが整っています。
Actively welcomes people with access needs.
ROOMS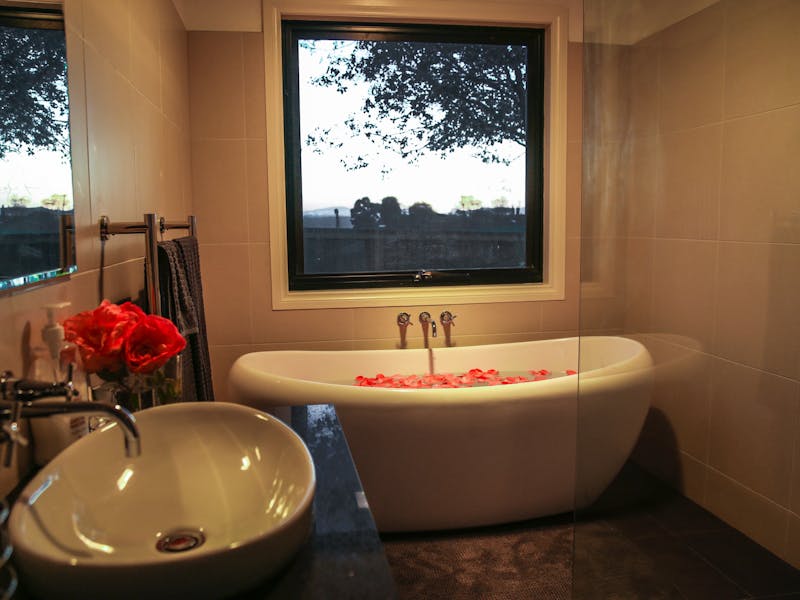 Holiday House
There are three bedrooms; two with queen beds. Each room also has plenty of wardrobe space and an extra free-standing heater. The kitchen has been fully renovated with all new appliances. An induction cook top with three ovens offers plenty of room for large group catering. The extension has meant that a magnificent country table is now part of the kitchen area and can seat 8 to 10 people. The views from the kitchen of the garden are delightful and the large sliding doors open up on to an entertainment area with barbecue and their "Sunset Bar". Breakfast can be taken on the adjoining balcony on the eastern side of the house and is a beautiful warm and sunny spot to start the day.
7
品質ツーリズム認定
持続可能な観光認定