ホバートとローンセストンの中間に位置し、歴史的なオートランズの村から5分、ナショナルトラストにリストされているボウヒルグランジは、1854年に建てられた初期の植民地時代の農場の建物の絵に描いたように完璧なコレクションです。 緑のオアシスにあり、古代のヒノキの松の木立に覆われ、隣接するダムを見下ろす砂岩の尾根に建っています。ボウヒルグランジは、テーブルマウンテンと周辺の保護地域を背景に、数百エーカーのプライムメリノ牧草地に囲まれています。 。 もともとは有名なアンスティーバートンエステートの一部でしたが、1878年にタスマニアの初期の首相の1人であったジェームズアグニュー卿の管理下で、所有権はアグニュー家の6世代に渡されました。 この著名な土地所有の不可欠な部分であるボウヒルグランジは、タスマニアの初期の植民地時代の歴史を反映しているだけでなく、この期間中、安定した1882年のメルボルンカップ優勝者であるアッシリア人の故郷として若い植民地全体でよく知られている積極的な貢献者でした。ここで20年近く。 美しく改装された2つの自炊式コテージを備えたボウヒルグランジは、ホバート、ローンセストン、東海岸まで車で約1時間の、壮大なサザンミッドランズとその先を探索するのに理想的な拠点です。あるいは、ただ座ってリラックスし、真の田舎の平和と静けさを楽しんでみませんか。
Actively welcomes people with access needs.
ROOMS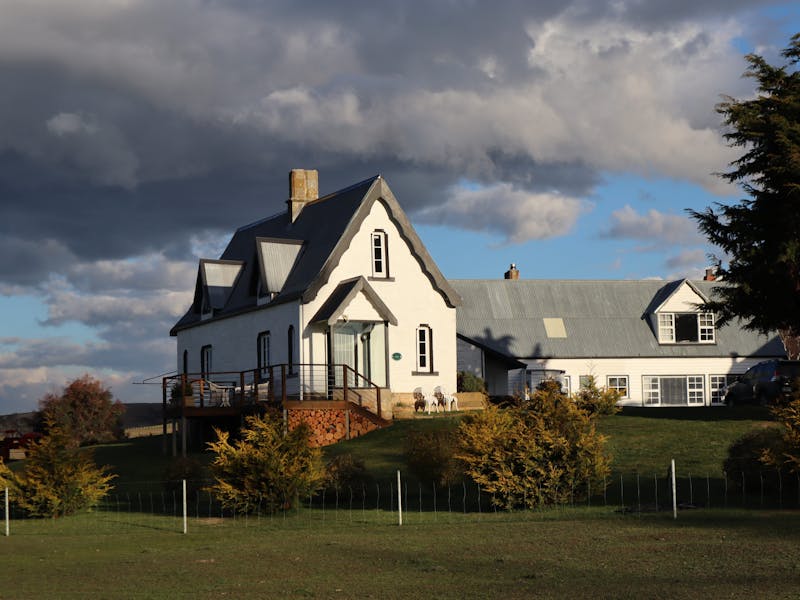 Elizabeth's Cottage
Originally constructed in 1854, it was designed by the renowned ex-convict architect Frederick Thomas who was responsible for many landmark colonial buildings. The cottage was groundbreaking for its time in that it was planned to provide improved lodging to entice immigrant farmworkers and their families to rural Tasmania. The resultant sandstone building is very distinctive in style with its high pitched roof, five-meter ceiling and commanding position overlooking the surrounding pastures. Extensively renovated in recent years, it combines wonderful old features like the original wooden staircases, tall deep-set windows, original baker's ovens and a huge sandstone fireplace in the sitting room, with thoughtfully sourced furnishings that harmonize with and enhance the character of the original building. A large private verandah is a perfect spot for soaking in the views. The cottage has two character-filled bedrooms. The main bedroom is on the ground floor with an ensuite bathroom and an extra single bed. The second bedroom is accessed through the main bedroom via very steep and narrow stairs and is not suitable for children or the mobility impaired and does not have a separate bathroom. There is a fully equipped kitchen and breakfast provisions.
4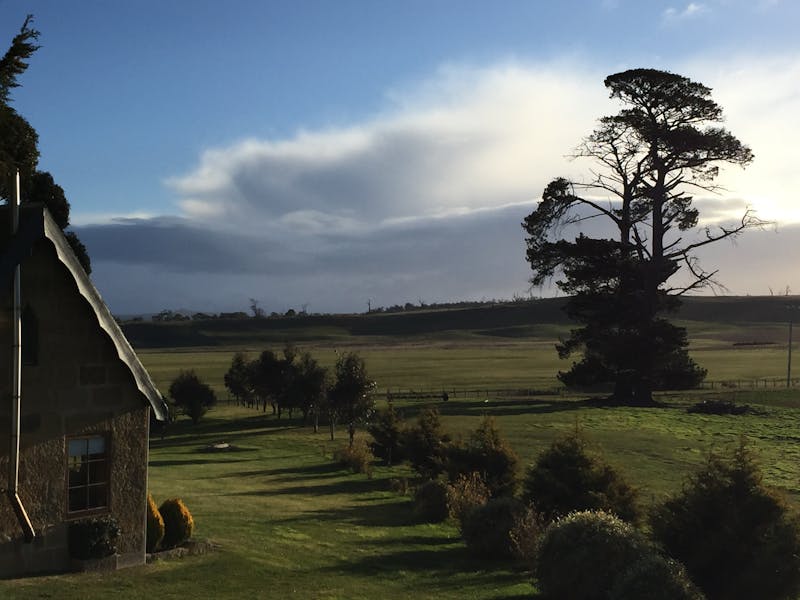 Shepherds Rest
This Cottage is currently not available as it is being renovated.
3
Shepherds Rest
This cottage is currently being refurbished with completion scheduled for December 2021
品質ツーリズム認定