NOVA Holistic Spa is a tranquil boutique holistic wellness haven located in Hobart's CBD. The word Nova derives from the Latin word 'Novus', which means 'new'. It's our goal at Nova to help our clients enhance their overall well-being both inside and out in a continuous quest for renewal and growth. We help our clients on their wellness journey by providing a range of holistic well-being offerings to Rejuvenate | Recover | Relax all in the one place. We have the only Thermal Therapy Urban Oasis and Oxygen AirPod and Ice Bath in Hobart as well as an Infrared Sauna, Magnesium Mineral Hot Tub along with a range of massage treatments and holistic counselling. Detox your body, recover from intense exercise, relax from life's pressure, regenerate, or get an energy boost. Our friendly, qualified and experience staff will work with you to help you achieve your overall wellbeing goals. What we offer is a new concept to Tasmania where Mind, Body and Spirit are truly integrated and cared for all in one tranquil place.
Offers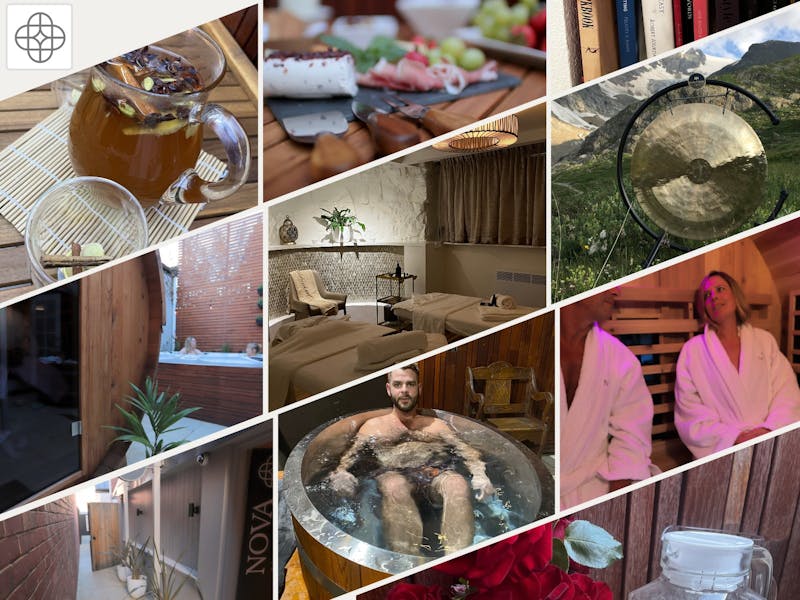 Loved Up Date Night Package
Instead of the usual date night dinner, spend some deep connecting time with your partner whilst doing something good for your bodies and each other.
$380.00
Valid from Thursday 23 November 2023 to Saturday 23 December 2023
Book now
Offer is subject to change | Bookings must be paid for at time of booking | deposits are accepted, with balance paid upon arrival | normal cancellation policy applies | credit cards, debit cards are accepted | anyone with acute health concerns, a physician's clearance is advised | you agree by the terms and conditions of entry | discount already included in the price
Does not cater for people with access needs.