盖茨 28 号(28 Gates)旅舍是一处精品豪华住宿,坐落于塔斯马尼亚(Tasmania)迷人的德文特谷(Derwent Valley)。 它位于荷伯特(Hobart)以西一小时车程处,坐落于历史悠久的布卢姆菲尔德(Bloomfield),是一处由第六代家庭拥有的草场地产。 盖茨 28 号旅舍拥有双层高品质住宿,最多可容纳 6 人住宿,配有三间卧室、三间浴室、两个起居室、一个设施齐全的欧式厨房以及洗衣设施。 两间卧室可通往阳台。 午餐和晚餐可提前预定,且供应免费的起泡酒/不起泡酒和手工食品,入住即提供全套早餐供应。 盖茨 28 号旅舍坐落于占地 5000 英亩的牧羊场,拥有两个盛产虹鳟鱼的私人湖泊。 牧场内有五条标识清楚的步行小径,且有至少 60 种已经确认的鸟类。 您可在黄昏时刻漫步,很有可能在自然栖息地中看到本土动物,包括沙袋鼠、负鼠、袋鼬、袋熊、针鼹、塔斯马尼亚袋獾和鸭嘴兽。 您也可以参加一小时的农场观光之旅,还可以接受当地摄影师艾伦•雷什姆(Alan Leisheim)的摄影指导。 盖茨 28 号旅舍距离以古董商店而著称的新诺福克(New Norfolk)30 分钟车程,离阿格拉瑞恩厨房(Agrarian Kitchen)餐厅 35 分钟车程。 旅舍靠近鲑鱼池塘(Salmon Ponds)、壁画(Wall)、费尔德山国家公园(Mt Field National Park)、斯蒂克斯山谷(Styx Valley)及众多景点。
Does not cater for people with access needs.
ROOMS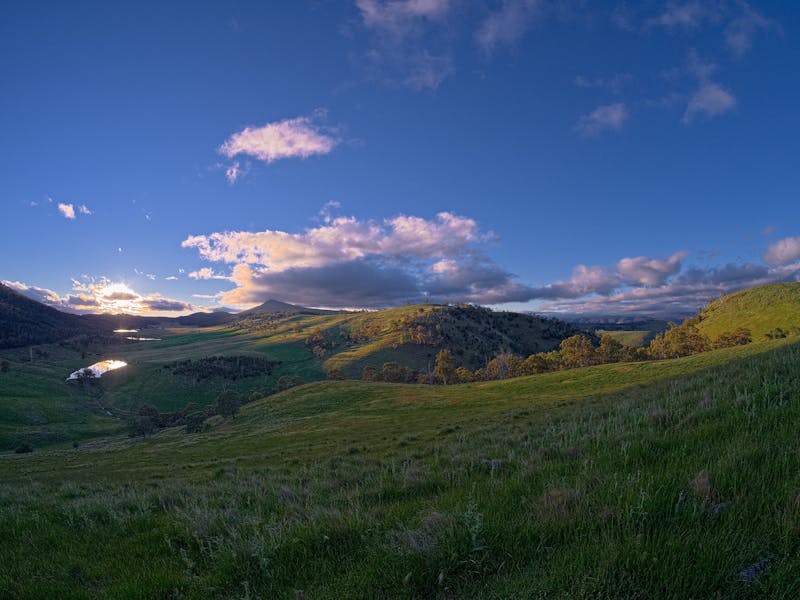 Apartment
Polished floors made from Tasmanian timbers, comfortable leather sofas, finest bed linen, cosy wood-fire and free-standing bath looking out to a country sky would all astound weary shearers and delight discerning travellers. Complimentary still or sparkling wine, farm tour, hand made treats and full breakfast provisions on arrival.
6
优质旅游认证