28 gates 是塔斯馬尼亞美麗的德文特山谷中的一小塊精品住宿。它位於霍巴特西北僅一小時車程處,位於歷史悠久的"布盧姆菲爾德",這是一座可追溯到 1862 年的第六代家族擁有的放牧和種植地產。 兩層樓的優質住宿,最多可容納六人,設有三間臥室、兩間浴室、兩個起居區、設備齊全的歐式廚房和洗衣房。兩間臥室通向陽台。 抵達時提供免費蒸餾酒或起泡酒、農場之旅、手工美食和全套早餐。餐點也可以購買,或者您可以預訂我們的一位出色的廚師來烹製 5 道菜的餐點,並搭配葡萄酒。 28 個大門被 5000 英畝的土地所包圍,其中包括四個養殖著野生褐鱒、虹鱒和虎鱒的湖泊。可根據要求組織指南。有許多步行道,至少有 80 種鳥類已被識別。在自然棲息地看到本土動物。餵養美麗的寵物。 28 gates 距離新諾福克有 30 分鐘車程。此外,附近還有鮭魚池、農業廚房、The Wall、Mt Field 國家公園、三個高爾夫球場、皮划艇和更多景點。 價格根據一年中的時間和逗留時間而有所不同。
Does not cater for people with access needs.
ROOMS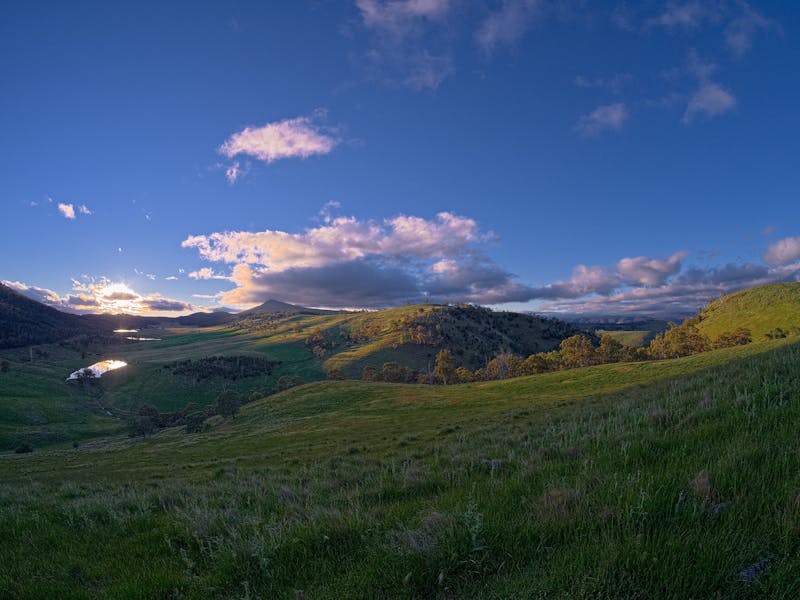 Apartment
Polished floors made from Tasmanian timbers, comfortable leather sofas, finest bed linen, cosy wood-fire and free-standing bath looking out to a country sky would all astound weary shearers and delight discerning travellers. Complimentary still or sparkling wine, farm tour, hand made treats and full breakfast provisions on arrival.
6
優質旅遊認證