Arthur River Cabin Park 是一個友好的小型家庭擁有和經營的大篷車和小屋公園,距離河流和海灘 2 公里。我們位於塔斯馬尼亞州西北部,距離 Marrawah 以南 14 公里的 Arthur Pieman 保護區,是通往 Tarkine Wilderness 和 Western Explorer Road 的門戶,這是一條通往 Corinna 和 Strahan 的維護良好的碎石路。 塔斯馬尼亞的一個非常真實和質樸的部分,您真的需要親眼目睹才能相信。快來探索一個擁有未受破壞的海灘、澳大利亞最大的涼爽溫帶雨林、世界邊緣 40 年代狂野咆哮的狂風以及您站在陸地上會看到的一些最大海浪的地區。 我們只是從亞瑟河遊輪(強烈推薦)跳上一跳,帶您沿著塔斯馬尼亞最原始的河流之一上升 14 公里,沿途餵食海鷹。 公園提供有動力場地、無動力場地和小屋住宿,以及露營廚房、燒烤區、洗衣房和便利設施。我們有豐富的野生動物,包括稻瓜、針鼴、小袋鼠、負鼠,甚至偶爾還有袋鼬和魔鬼。
Actively welcomes people with access needs.
ROOMS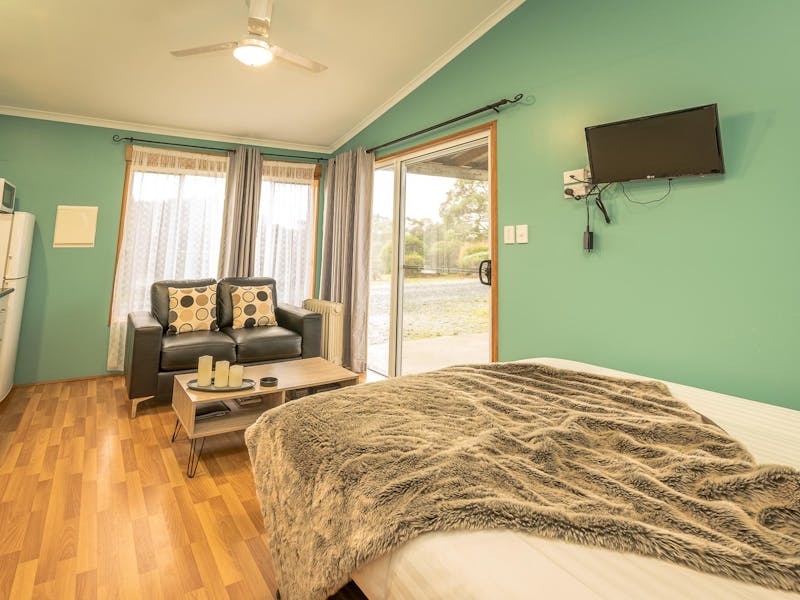 Park cabin
Typically a Park Cabin is a semi-portable dwelling situated within Caravan/Cabin Park. It includes full cooking facilities and private shower/toilet.
16
優質旅遊認證
可持續旅遊認證