Sheer Pleasure Accommodation, at Smithton in northwest Tasmania, where the name will be your experience. If you are looking for a place to rest and recharge or somewhere peaceful to stay while on business in Smithton, then Sheer Pleasure Accommodation is the place for you. You will be within walking distance of Smithton's centre, yet situated in a quiet bush setting on the rising slopes of Tier Hill. Wake up each morning to beautiful views of coastal islands and some of the cleanest air in the world. All rooms also have gorgeous river views. You will enjoy the comforts of home in the studio-style accommodation with self-catering kitchenette and comfortable lounge. The bedroom has a queen size bed, quality linens and ensuite. Your booking include quality continental breakfast provisions, and a selection of teas, coffee pod machine, and other coffee choices. The one bedroom apartment consists of a Queen Size bed ensuite and separate kitchenette/dining and sofa. Flat Screen smart TV, Free Wi-Fi with fast NBN The Studio apartment has queen bed, ensuite kitchenette, free Wi-Fi with free NBN and a flat screen TV.
Actively welcomes people with access needs.
ROOMS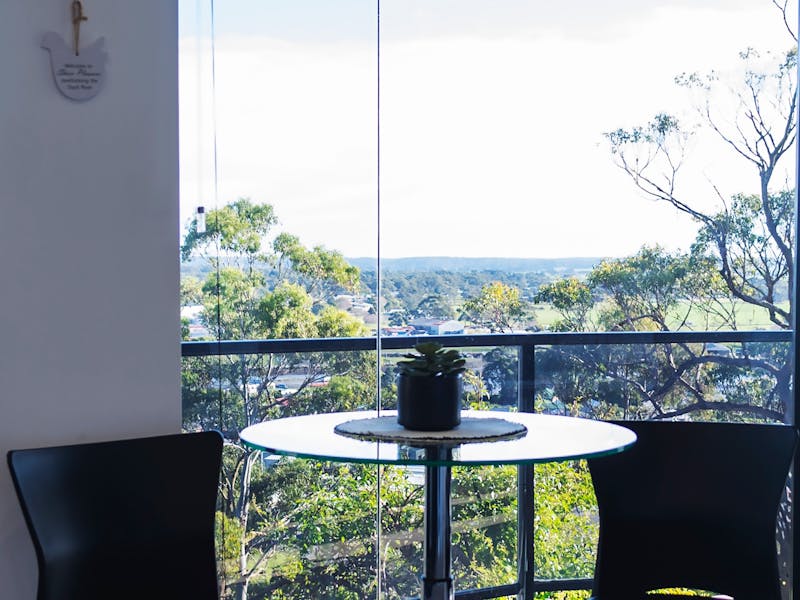 Apartment
Sheer Pleasure Accommodation offers a choice of a 1 x bedroom apartment or a studio apartment. Both options have uninterrupted water views form every room. Relax on the balcony , overlooking the township, Island views and watch the oyster barges carrying the freshest oysters to be shucked , for purchase at their cafe a couple moments away . Whilst being walking distance from town , the location ensures absolute peaceful, private relaxing environment.
2
Studio Apartment
The studio apartment is complete with queen bed, and separate ensuite. It has flat screen television, DVDs and continental breakfast.
2