ブレイクスマナーの伝統的な宿泊施設は、タスマニア北部のデロレインの便利な場所にあり、壮大なグレートウエスタンティアに囲まれています。自己完結型の伝統的な宿泊施設は、訪問者に現代生活のすべての快適さを楽しみながら、リラックスして時間を遡る機会を提供します。もともと1800年代半ばに建てられたこのホテルは、デロレインで最も古いものの1つです。 ブレイクスミューズスイート(6名様で2名様)、オールドコンベントスイート(2名様で1名様)、ガノンズレスト(6名様でご利用いただけます)を含むジョージアン様式で装飾された4つのスイートをご用意しています。 3 x DB)。 4番目のスイートは手頃な価格のQuambyCottageで、少人数の家族(2 x DB)に適しており、より現代的なスタイルになっています。 Quamby Cottageからは、QuambyBluffとWesternTiersの景色を眺めることができます。すべてのスイートには簡易キッチンと専用バスルームが付いています。 ご滞在の最初の朝には、焼きたてのパンと朝食用のバスケットをご用意しており、ご自身のスイートでプライバシーをお楽しみいただけます。あなたの滞在を楽しくするために含まれている他の追加機能もあります。 デロレインは、スピリットオブタスマニアフェリーターミナルのあるデボンポートから車で約40分です。
Disabled access available, contact operator for details.
ROOMS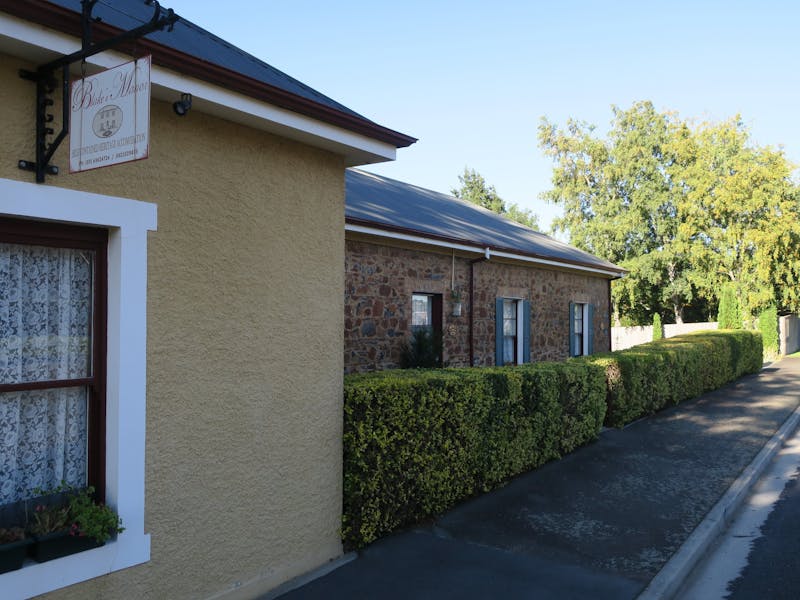 Suite
We have 4 suites, three of which are decorated in Georgian style including Blakes Mews Suite (sleeps 6 guests - 2xQD and, 2xSB), Old Convent Suite (sleeps 2 guests - 1xQB) and Gannons Rest (sleeps 6 guests (3xDB). These suites have kitchenettes and private bathrooms. The fourth suite is the affordable Quamby Cottage which is suited for small families (2 x Double Bed) and has more contemporary styling. Quamby Cottage has views to Quamby Bluff and the Western Tiers. The cottage has a fully equipped kitchen and a private bathroom. Your first nights stay also includes a special "Blakes Manor Breakfast Hamper" including bread cooked by your hosts. Your hosts also provide warming port and local cheeses upon arrival to enjoy in the privacy of your own suite.
13
Bonus Offer
Off Season
Businesses across Tasmania celebrate the Off Season with special offers and rare experiences for winter wanderers – things to do, places to stay and good things to eat and drink. Check out the winter offers and get amongst it.
Valid from 4月 14th to 7月 14th
Get deal
Terms and conditions apply. Contact operator for further details.