Blakes Manor 遺產住宿位於塔斯馬尼亞北部的德洛蘭,交通便利,周圍環繞著壯麗的 Great Western Tiers。設備齊全的遺產住宿為遊客提供放鬆和時光倒流的機會,同時仍然享受現代生活的所有舒適。該物業最初建於 1800 年代中期,是 Deloraine 最古老的物業之一。 提供四間套房,其中三間以喬治亞風格裝飾,包括 Blakes Mews 套房(可容納 6 位客人 - 2 x QD 和 2 x SB)、Old Convent 套房(可容納 2 位客人 - 1 x QB)和 Gannons Rest(可容納 6 位客人(三個 x DB)。 第四間套房是經濟實惠的 Quamby Cottage,適合小家庭 (2 x DB),具有更現代的風格。 Quamby Cottage 享有Quamby Bluff 和Western Tiers 的美景。所有套房均設有小廚房和私人浴室。 在您入住的第一天早上,我們將為您提供新鮮出爐的麵包和一個早餐籃,讓您在自己的套房內享用。還包括其他額外設施,讓您的逗留愉快。 Deloraine 距離塔斯馬尼亞精神渡輪碼頭所在地德文波特約 40 分鐘車程。
Disabled access available, contact operator for details.
ROOMS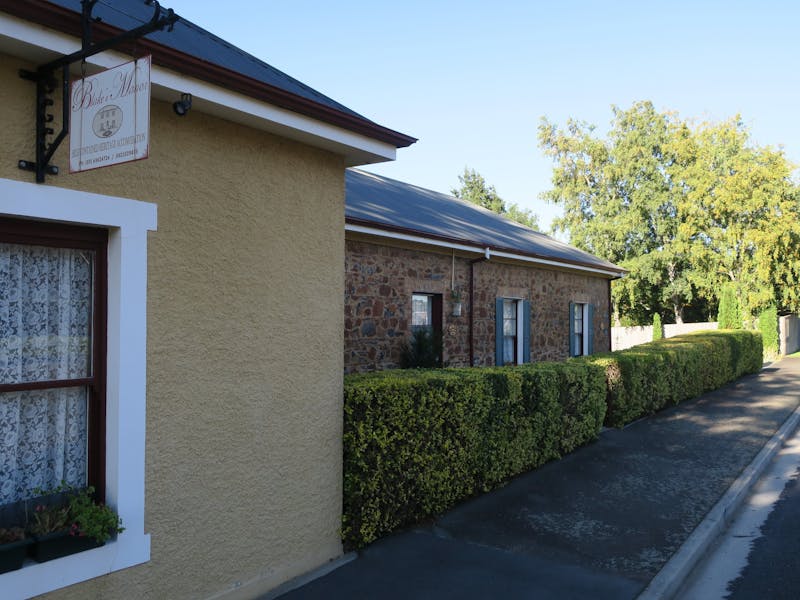 Suite
We have 4 suites, three of which are decorated in Georgian style including Blakes Mews Suite (sleeps 6 guests - 2xQD and, 2xSB), Old Convent Suite (sleeps 2 guests - 1xQB) and Gannons Rest (sleeps 6 guests (3xDB). These suites have kitchenettes and private bathrooms. The fourth suite is the affordable Quamby Cottage which is suited for small families (2 x Double Bed) and has more contemporary styling. Quamby Cottage has views to Quamby Bluff and the Western Tiers. The cottage has a fully equipped kitchen and a private bathroom. Your first nights stay also includes a special "Blakes Manor Breakfast Hamper" including bread cooked by your hosts. Your hosts also provide warming port and local cheeses upon arrival to enjoy in the privacy of your own suite.
13
Bonus Offer
Off Season
Businesses across Tasmania celebrate the Off Season with special offers and rare experiences for winter wanderers – things to do, places to stay and good things to eat and drink. Check out the winter offers and get amongst it.
Valid from 6月 29th to 8月 31th
Get deal
Terms and conditions apply. Contact operator for further details.